A New Year's Look Forward
As I was reading a friend's daughter's blog on her New Year's resolutions and what she'd achieved in the past year, the thought of resolutions for boards came to mind in full force.  To start: as a board of directors, what are we here for and who do we really serve? In speaking with numerous directors, most say the shareholder, or better yet, the stakeholders in the companies they serve.  That's all well and good, but rarely has a director taken the term "due care" to where they actually placed a human face or emotion against their words.
In reality, our directors and corporate leaders are put in charge of public companies and are just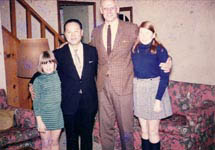 as responsible to the moms, dads, grandparents, and children who have, indirectly, put their future trust and financial well-being into their hands.  Here's one image to bring that thought a little closer to home. My mom took this photo. Yes, that's me as a young girl with my sister, dad, and one of his business friends (family and friends were a blurred line in our home - still are).
With such a personal image in mind, this year's challenge to all board members should be to think and behave differently: to initiate new ideas and perspectives that drive the companies you serve above and beyond the economic challenges we face today; to truly see the faces of those you serve in every decision you make as a director; to be more relevant than you have been in the past.  Ratchet things up so that you, and your colleagues (new and existing), strive beyond a certain comfort so that together we're proud of what we can accomplish.  And, to continue to strive to be innovative and to make 2013, and well beyond, the times we can look back on with pride.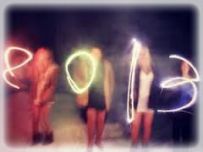 Happy New Year to all!

BoardBench Companies, LLC | 5 River Road, Suite 245, Wilton CT 06897 USA | 203.493.0080